This article does not meet Youtaite Wiki's current standards and needs to be edited. Please read the Tutorial and Requirements pages and edit it.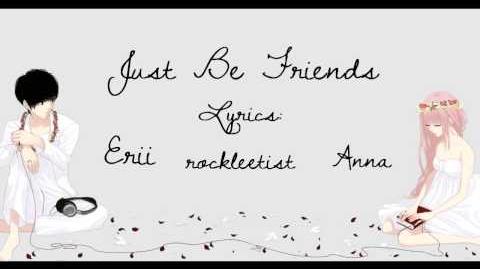 Erii (also known as Thevocaloidlenfanboy) is a fairly new youtaite, being introduced to the community in January of 2013. Since that time, he has not been extremely active, but has been improving. His voice is flexible and can reach notes from F2 (deep and husky) to A5 (high and semi-clear) to even an F6 (falsetto). However, he has never really implemented his range in any of his covers, mostly staying to the middle of his voice. His tone is very difficult to describe, but it is more mature than most other male youtaites. It is also said that he is able to imitate Big Al and Leon perfectly when he is trying to.
Fairly shy about meeting new people, many people get the wrong impression of him. When he is paniced, or uncomfortable, he often tries to be funny to try covering his awkwardness in the situation presented. Most of the time this backfires as his remarks are not funny in the slightest, which only adds to the awkwardness.
He is best friends with Voice, but he insists they are "frivals, with a capital F-F-F." He is also pretty close friends with Lucia, Uncool, Dezzi, and Abyss (youtube usernames Theluciadoll, xUNC00Lx, Mewdezzimew, and Abyss Drexar, respectively), and often calls them when he has free time.
Extremely kind to most people, it is very difficult to get on his bad side. He loves collaborating with people, and often is lackadaisical about turning in or receiving lines. 
He loves a capella music and wishes to start an a capella youtaite chorus in the future.
He is an extremely proficient thinker around his friends, but seems scatterbrained to strangers.
He is a lover of all non-contact sports and strategic games.
He wishes to be a physicist in the future.
It is rumored that Erii and Uncool will be doing many duets in the future.
People often ask him to sing jazz, but he has never listened to jazz.
He has been in choir for about 6 years.
He is color blind, but loves the colors Blue and Yellow.
Ad blocker interference detected!
Wikia is a free-to-use site that makes money from advertising. We have a modified experience for viewers using ad blockers

Wikia is not accessible if you've made further modifications. Remove the custom ad blocker rule(s) and the page will load as expected.