This article does not meet Youtaite Wiki's current standards and needs to be edited. Please read the Tutorial and Requirements pages and edit it.
A sample of a cover song by Shiroko
"This Is The Happiness and Peace Committee", composed by Utata-P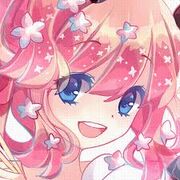 Shiroko
is a YouTube singer well-known for her beautiful vibrato and emotional voice. She also seems to like playing video games.
Japanese Shiroko
Gender Female
Origin America
'Real 'name   Prefers to be unknown
Status Active
Years active 2009-present
YT channel
FoxloidShiroko
Other activities mixing, drawing, baking, sewing, photographing, cosplaying, acting, astrology
Affiliations and Collaboration Projects
Edit
1."Choose Me" (Shiroko, Miku-tan and Razzy) (2012.12.04)
List of Covered Songs
Edit
External Links
Edit
Ad blocker interference detected!
Wikia is a free-to-use site that makes money from advertising. We have a modified experience for viewers using ad blockers

Wikia is not accessible if you've made further modifications. Remove the custom ad blocker rule(s) and the page will load as expected.