This article does not meet Youtaite Wiki's current standards and needs to be edited. Please read the Tutorial and Requirements pages and edit it.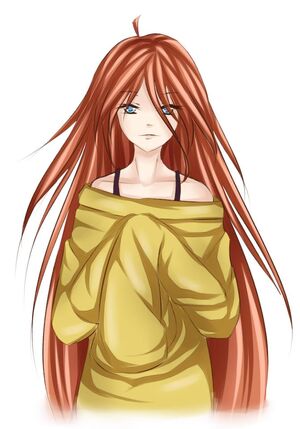 Uncool is an American YouTube singer with a confident, well-pitched voice. She deleted her old YouTube account and started fresh with a new one.
She is known for her voice-acting in the Vocaloid-based Youtube series 'Shion' as Sakine Meiko
Affiliations and Collaboration Projects
Edit
1. Voice Actress for Shion as Sakine Meiko.
2. Member of Vocappend as Lily.
3. Member of Kaminari Enterprises.
4. Member of HeartStrings Chorus
5. Member of Neoppend.
List of Covered Songs
Edit
| | |
| --- | --- |
| Japanese | UNCOOL |
| NND Page | Unknown |
| Gender | Female |
| Origin | Singapore |
| Real name | Prefers to be Unknown |
| Born | November 3rd, 1994 |
| Status | Active |
| Years active | 2013-present |
| YT channel | UNCOOL |
| Other activities | Mixing, Art,VA |
1. Love Like You. (11.13.2016)
2. Tower of Mistakes (1.6.2017)
3. Panda Hero ft. Kyan (1.10.2017)
4. LUVORATORRRRRY! Ft. Nana (2.1.2017)
Uncool is, in fact, very cool
Uncool draws very well, and occasionally uses fellow Youtaites as inspiration
Uncool is a big fan of Steven Universe, Adventure Time, and much more.
Though she rarely uses them, Uncool writes translyrics to some songs.
Uncool has an UTAU named Kii.
External Links
Edit
Ad blocker interference detected!
Wikia is a free-to-use site that makes money from advertising. We have a modified experience for viewers using ad blockers

Wikia is not accessible if you've made further modifications. Remove the custom ad blocker rule(s) and the page will load as expected.