A sample of a cover song by Yamiku
"AKATSUKI" - BABYMETAL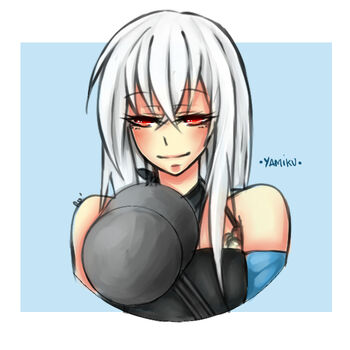 | | |
| --- | --- |
| Alias | Yamiku |
| Also known as | Jenni, JennyEVOLI, Yami |
| Gender | Female |
| Origin | France |
| Real name | Jennifer |
| Birthday | August 27 |
| Status | Active |
| Years active | 2011-present |
| YT channel | JennyEVOLI |
| Other activities | Ocarina Player, Animator |
Yamiku is a French YouTube singer who started singing in August 2011. 
She likes listening Rock and Metal songs but prefers singing slow, soft or lyrical ones. She actually sings in a choir in College.
Her Original Character has white long hair, red eyes and holds sometimes a saucepan.
Affiliations and Collaboration Projects
Edit
soon
List of Covered Songs
Edit
soon
External Links
Edit
Mail : jenniyamiku@gmail.com
Ad blocker interference detected!
Wikia is a free-to-use site that makes money from advertising. We have a modified experience for viewers using ad blockers

Wikia is not accessible if you've made further modifications. Remove the custom ad blocker rule(s) and the page will load as expected.